Souvenir of Provence
Our "Souvenir de Provence" pack
Azur Luxury Limousines offers 4 lavender estates to visit in Provence in Valensole. One of the most beautiful site to see absolutely.
1 - Lavandes Angelvin.
2 - Terraroma Jaubert.
3 - Domaine Les Grandes Marges.
4 - Organic almond.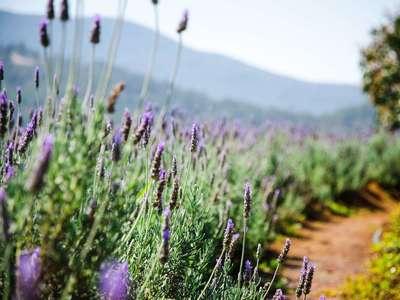 Duration of the journey from Nice on the A8 freeway to Valensole 2h15. The 4 domains are located at the same place of the site in Provence. The domains welcome you with great pleasure to make you discover, taste the products and share their passion for lavender.
- Walk through the orchards and taste the products on shaded terraces in the heart of the lavender, olive and almond fields.
- Sale of cosmetic products: essential oils, soap, cream, lavender bags and care and beauty products.
- Sale of food products: honey, olive oil, almond, nougat, almond syrup, gingerbread (confectionery).
Adress
Pôle Immobilier, 540 1ère Avenue, 06600 Antibes